Experience Suraj Barthy's 'Us' at the Interactive Show coming up June 10!
"'Us' is a pair of tiny sculptures that represent the intimate connection between an artist and his family across the globe.
Each sculpture features an OLED display for a face, with one representing the artist's mother and the other representing himself. The artist keeps the sculpture with his mother's face in New York, while the one with his face is with his family in India.
The artist normally has to go through a number of steps to check whether his family is available to call without disturbing them. Through the use of these sculptures, the artist is able to communicate with his family in real-time, by sending a message 10.5 hours into the future (New York to India) and his family sending a message 10.5 hours into the past (India to New York)."
Artist: Suraj Barthy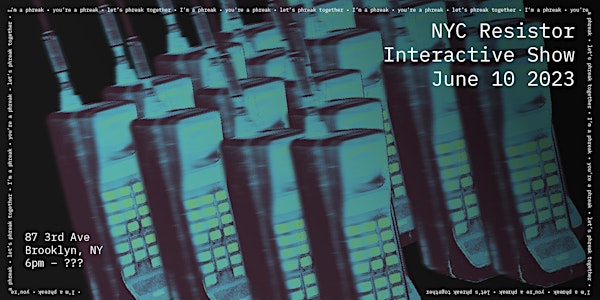 The 13th Annual Interactive Show: Robot Phreak Show
NYC Resistor's Interactive Show returns for its 13th iteration. Our annual party and fundraiser invites hackers from around the region to show off their cool interactive projects with free beats and beers provided. Tickets $17.85 ($15 + fees) in advance, $20 at the door.
This year's theme is Robot Phreak Show. Our bots have been cooped up too long, it's time to let their chaos reign. More projects to be announced soon. Keep checking the Resistor Blog and follow us on Instagram for previews!