Experience Vanessa Rosa's Little Martians at the Interactive Show coming up June 10!
"Ceramic heads with NFC chips that connect them to the Ethereum Blockchain. By approaching a phone to the inner part of the ceramic a link will automatically open in the phone, showing a 3d model of the piece. This project is part of the Little Martians sci-fi world : In a distant future, intelligence and life keeps evolving in the Solar System and eventually humans are not recognizable any longer. However, life as we know it continues to exist in a simulation, the 'Human Imaginarium'."
Artist: Vanessa Rosa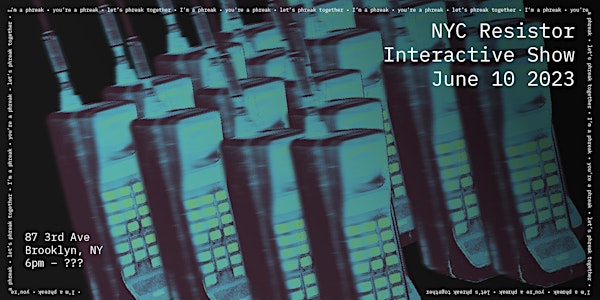 The 13th Annual Interactive Show: Robot Phreak Show
NYC Resistor's Interactive Show returns for its 13th iteration. Our annual party and fundraiser invites hackers from around the region to show off their cool interactive projects with free beats and beers provided. Tickets $17.85 ($15 + fees) in advance, $20 at the door.
This year's theme is Robot Phreak Show. Our bots have been cooped up too long, it's time to let their chaos reign. More projects to be announced soon. Keep checking the Resistor Blog and follow us on Instagram for previews!