Explore Phoenix Perry's Bot Party at tonight's Interactive Show!
Bot Party in an interactive sound experience for humans. The bots have a problem. They have no way to communicate with their friends. Can you help? They need you to touch another human holding a bot. Through you the bots use the proprietary bot to skin to skin to bot communication protocol (BSSB) to send encoded secret messages to each other. Hold hands with other players to get the bot sound spectacular started!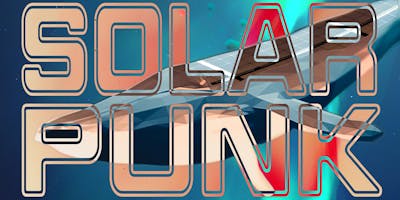 The 10th Annual Interactive Show: SOLAR PUNK
NYC Resistor's Interactive Show returns for its 10th iteration. Our annual party and fundraiser invites hackers from around the region to show off their cool interactive projects with free beats and beers provided. Tickets $15 in advance, $20 at the door.
This year's theme is SOLAR PUNK. Just what is Solarpunk? It's a genre, it's a movement, it's an imagining of a brighter, greener, future where both technology and society are more humane. Check out TVtropes and solarpunks.net for a more detailed dive into what Solarpunk could mean. More projects to be announced soon. Keep checking the Resistor Blog and follow us on Instagram for previews!