Don't miss Katxanawa at tonight's Interactive Show:
The Huni Kuins are an ancient Amazonian ethnic group, based between Brazil and Peru. This video aims to honor the Huni Kuin culture and to help give visibility to a group who fights so much for its rights, but remains very vulnerable.
Katxanawa is a traditional Huni Kuin song that expresses a wish for abundance and luck to people.

Recognition of patterns is one of the most elementary activities of man. A forest created from patterns is a metaphor for humanity's attempt to make visible the underlying logic of nature. Recent technological 3d simulations follow this same principle: from logical descriptions of the world, but mainly through the translation of our spatial perception in terms of a geometric complex, we can create the illusion of reality. Therefore, the artistic proposal that Same Putumi and Vanessa Rosa are developing tries to overcome the notion that indigenous cultures would be opposed to the understanding of the world according to new technologies. On the contrary, ancestral cultures still have much to offer in terms of systems of knowledge and experimentation.

A project by Same Putumi and Vanessa Rosa
Voice by Same Putumi
Video Editing by Julio Stotz
Music by Vinicius Braga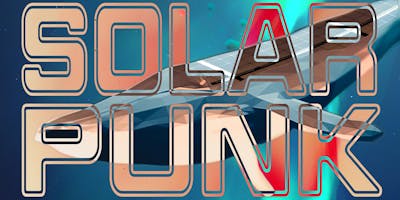 The 10th Annual Interactive Show: SOLAR PUNK
NYC Resistor's Interactive Show returns for its 10th iteration. Our annual party and fundraiser invites hackers from around the region to show off their cool interactive projects with free beats and beers provided. Tickets $15 in advance, $20 at the door.
This year's theme is SOLAR PUNK. Just what is Solarpunk? It's a genre, it's a movement, it's an imagining of a brighter, greener, future where both technology and society are more humane. Check out TVtropes and solarpunks.net for a more detailed dive into what Solarpunk could mean. More projects to be announced soon. Keep checking the Resistor Blog and follow us on Instagram for previews!