Olivia Barr and Kari Love will debut their Unnatural Biosphere's at tonight's Interactive Show:
Unnatural Biospheres are visual contrasts held in double chamber glass vessels.  Each environment is expanding and paired based on reactive elements or growth patterns of crystals, plants and microorganisms. Bioluminescence, thermal stimulation, and conductivity are explored in these environments.

 
Glow vessel contains ZnS copper chloride-doped monoammonium phosphate crystals on the interior chamber while sheathed with bioluminescent protista on the exterior. And they both glow.
 
CuSO4 vessel activates copper sulfate in both chambers.  The interior deploys an electrochemical process to grow copper crystal and the exterior floats a plastic seed to cultivate blue vitriol.
 
Additional biospheres include Thermal Vessel, Popcorn Magic Vessel, Sweet Bait Vessel, and more.
 
The collection of vessels is inspired by enclosed ecosystems, artificial biospheres, and symbiosis.  Their reactions and relationships between "organisms" are contrived and never exist in the natural world.
 
We introduce the relationships, but the ongoing growth is uncontrolled.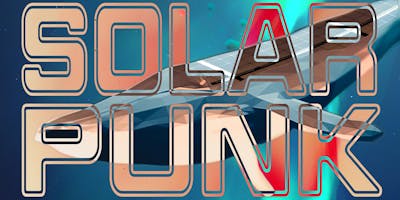 The 10th Annual Interactive Show: SOLAR PUNK
NYC Resistor's Interactive Show returns for its 10th iteration. Our annual party and fundraiser invites hackers from around the region to show off their cool interactive projects with free beats and beers provided. Tickets $15 in advance, $20 at the door.
This year's theme is SOLAR PUNK. Just what is Solarpunk? It's a genre, it's a movement, it's an imagining of a brighter, greener, future where both technology and society are more humane. Check out TVtropes and solarpunks.net for a more detailed dive into what Solarpunk could mean. More projects to be announced soon. Keep checking the Resistor Blog and follow us on Instagram for previews!