Check out Stella Belikiewicz's Fragment Habitat at Fridays Interactive Show:
These pieces are circular mosaics that combine traditional mosaic techniques and materials with specially designed laser cut elements. The series title, "Fragment Habitat," refers to the basic shapes that form the composition of each piece, which are created by taking circular "snippets" from various diagrams, maps and technical drawings found on the internet. The resulting abstract composition then becomes the ideal habitat for the myriad tiny items that I work with, as well as the larger laser cut elements that surround them. The pieces are designed to be hung in any direction, and to have the look of mysterious maps to fictional lands.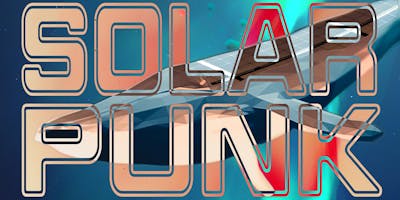 The 10th Annual Interactive Show: SOLAR PUNK
NYC Resistor's Interactive Show returns for its 10th iteration. Our annual party and fundraiser invites hackers from around the region to show off their cool interactive projects with free beats and beers provided. Tickets $15 in advance, $20 at the door.
This year's theme is SOLAR PUNK. Just what is Solarpunk? It's a genre, it's a movement, it's an imagining of a brighter, greener, future where both technology and society are more humane. Check out TVtropes and solarpunks.net for a more detailed dive into what Solarpunk could mean. More projects to be announced soon. Keep checking the Resistor Blog and follow us on Instagram for previews!