Come join us for a class! Tickets are available on Eventbrite.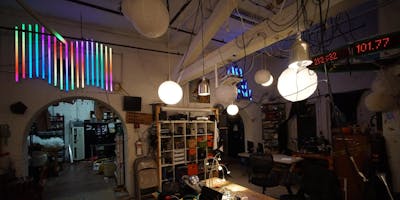 Looking to meet likeminded electronics hobbyists and learn more about EAGLE PCB design softare? Join our free meetup Friday August 3! It'll be a celebration kicking off our weekend classes taught by our special guest, Autodesk's Matt Berggren. So whether you're an old pro looking to talk feature specifics or a maker interested in learning what it takes to launch a successful hardware crowdfunding campaign, come mingle with us. Refreshments kindly provided by Autodesk. RSVP is optional, but helps us better estimate the refreshments to provide.
If you're signed up for either of our Autodesk EAGLE classes, come meet your instructor and discuss any questions or topic requests you may have. If you're on the fence about signing up for one of the classes, come learn more before you decide. More class info: 
Aug 4: Intro to Circuit Board Design with Autodesk EAGLE
Aug 5: Building Professional Electronics Hardware with Autodesk EAGLE

Event photo by Matt Joyce.