Catch Sonia Li's work HEART in projection at Friday's Interactive Show!
HEART highlights humanity's deepest physical and emotional reserves to explore life from a theatrical perspective, structured loosely on my internal raw energy cultivated by dance. The dancers are portrayed as monumental statues exuding strength and femininity, advancing video medium to a theatrical and immersive format. In the process of filming, we improvised to explore visceral emotions of love, strength and struggle with their personal stories, creating emotionally driven images inspired by Pina Bausch's dance theater. Influenced by Tibetan Murals, or 'talking walls', I use contemporary technology to activate ancient Buddhist spiritual teachings, including images of nature, humans, goddesses and symbolic portals for higher energetic vibration.
HEART will also on view at Lightbox May 3-5, 2019, as part of the CADAF Fair.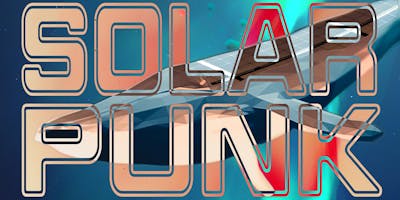 The 10th Annual Interactive Show: SOLAR PUNK
NYC Resistor's Interactive Show returns for its 10th iteration. Our annual party and fundraiser invites hackers from around the region to show off their cool interactive projects with free beats and beers provided. Tickets $15 in advance, $20 at the door.
This year's theme is SOLAR PUNK. Just what is Solarpunk? It's a genre, it's a movement, it's an imagining of a brighter, greener, future where both technology and society are more humane. Check out TVtropes and solarpunks.net for a more detailed dive into what Solarpunk could mean. More projects to be announced soon. Keep checking the Resistor Blog and follow us on Instagram for previews!