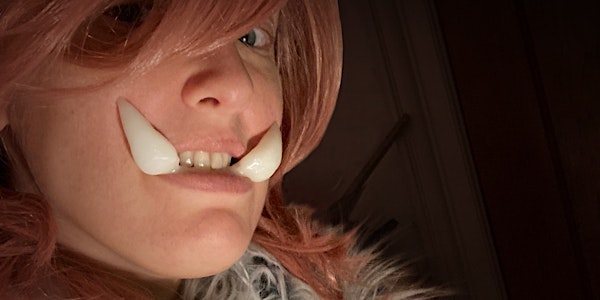 Tickets on EventBrite for this Wednesday, October 25 · 7pm EDT class.
Using durable lightweight plastic, simple kitchen tools and easy-to-learn techniques, you too can make dramatic fangs or tusks to spice up a costume or to become a weird creature for your own reasons. You'll leave this make-along with at least one set of Real Big Teeth to bring home that fit both your mouth and your personal vision for fantasy dental expression!
This is a masks optional workshop – we'll have to have them off at least some of the time because Mouths.