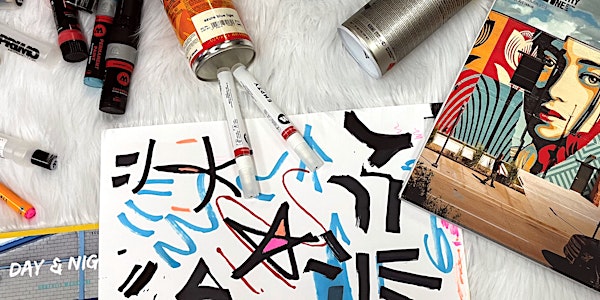 Tickets on EventBrite for this Friday, October 20 · 6 – 9pm EDT workshop
Join this workshop to learn about a variety of urban art forms and work on your own art with help from our guide. We'll go over a broad range of artistic expression and social commentary that people chose to display in public, and get into all you need to know to join them in a responsible way. We will discuss ethics, safety, and focus on a few specific types — going through production techniques for stickers, posters, and stencils.
Expect to get hands on with tools and materials to develop a sense for a few of the virtually limited options this form of art encompasses, then use them for your own project. We'll have a variety of markers and surfaces for practice (and some to keep!), and participants can bring their own supplies and computers if they want.
Participants will work on their own project. Bring an idea that you want to start with or develop further. All are welcome to continue their work at any of our open craft nights. Anyone who wants to work together may do so. If you arrive without a concept, you will work on art to promote personal privacy. Any message and form of expression is valid and welcome except anything promoting hate. We'll have a small group for this event to make sure that everyone can get help to bring their idea to life.
This workshop is masks required.
2 pay-what-you-can tickets available for folks experiencing financial hardship.