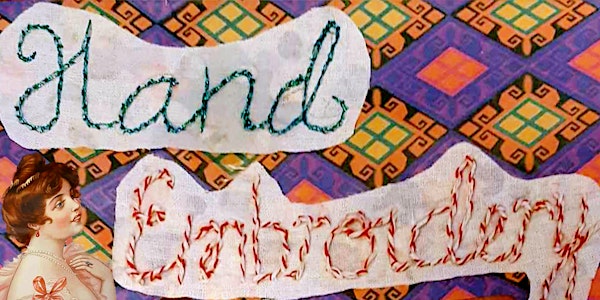 Tickets on Eventbrite for this Friday, October 13 · 7 – 9pm EDT class.
Stitch This: Basics of Hand Embroidery is an interactive, beginner-friendly workshop where participants will learn three basic hand embroidery stitches: the split stitch, satin stitch, and lazy daisy stitch. This will be a hybrid workshop with ten in-person spots and five virtual spots.
A simple shape (flower, triangle, circle) will be drawn onto the fabric, pre-loaded onto an embroidery hoop (online participants will receive instructions on how to do this at home prior to class). Participants will learn how to outline the shape with the split stitch, fill it with the satin stitch, and decorate it with the lazy daisy. With these three simple stitches, the world of hand embroidery is yours! You will be amazed at how many embroidery projects are possible with the tools you'll learn.
*Note: In-person participants will be provided with supplies and virtual participants will be provided with a list of supplies to get before the class.
This is a masks required class. Minimum KN94 or KN95 with extras on hand if needed.
Instructor Bio:
Anna Zagerson is an occupational therapist, creative writing graduate student, and lifelong crafter. Her interests include collage making, embroidery, beadwork, pyrography, thrifting, writing speculative fiction, Soviet culture, accessibility advocacy, and animal rescue. When she isn't dreaming of becoming the neighborhood herb witch, she's binging 90s shows with her rescue cat, Wolfie.
Cat Tax: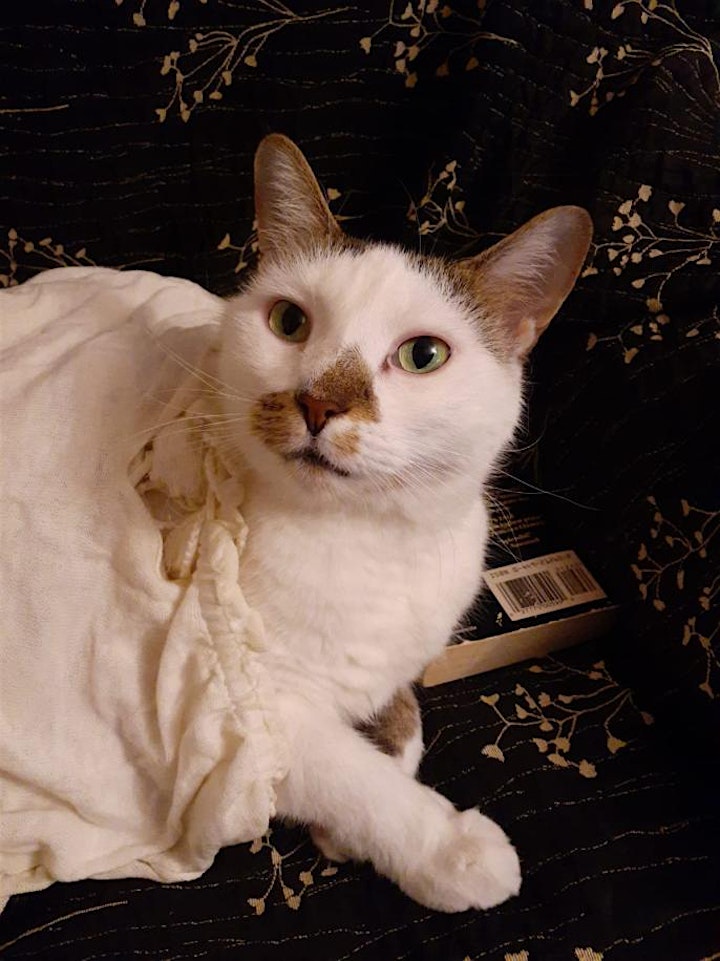 Some more advanced embroidery by the instructor: