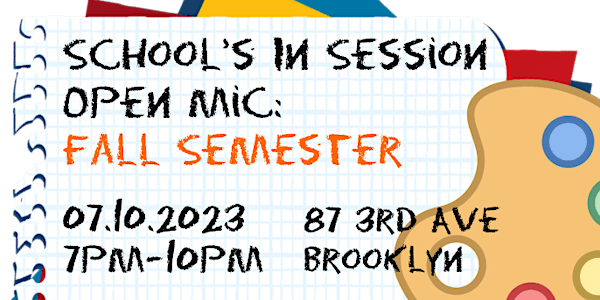 Tickets for this Saturday, October 7 · 7 – 10pm EDT open mic are available on EventBrite
Pay-what-you-wish (Admission only) or $20 with complimentary drinks
Come hang at a uniquely attentive and supportive open mic, where we joyful share a stage with first time performers, professionals, and everyone in-between. Come sing, dance, recite, act, play in any form and be heard and appreciated.
Sign-up will be first-come first-serve. Each performance will be 6 minutes. Inquire about featured slots. Slots reservation can be gifted for consistent attendance.
Your host:
Winston has been hosting mics around the city for 3 years, performing poetry and curating spaces for artists at any level to share and hone their art forms. He is proud of the friends who have been brought up, but is extra encouraging to brand new performers, trying to find an audience or share for the first time.
Event is open to all people, bring your full self, celebratory clothing, and a friend! (no robots unless they are performing)
This is a masks optional event.