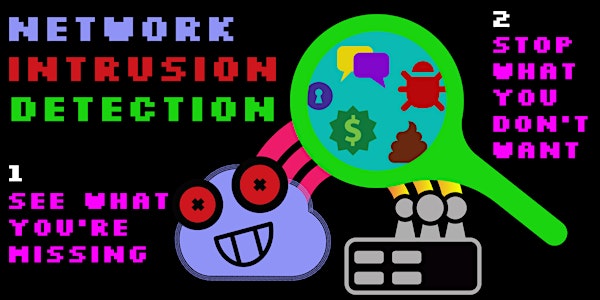 Tickets on EventBrite for this Tuesday, July 18 · 6 – 8pm EDT class
Each day brings fresh news of more networks being breached as the number of devices connected to the internet continues apace. Fortunately, individuals and organizations have the power to take security into their own hands and use open source technology to protect their data and devices from intruders.
Join this class to learn the fundamentals about intrusion detection systems (IDS). These systems are a core component of contemporary network security. We will focus on Suricata — a popular free and open source tool that enables network logging, analysis, alerting, and detection. This is a perfect way to understand what's happening inside our network and how anomalies can be detected. Everyone who attends will leave with the knowledge to set up monitoring for your own network, start to generate some informative alerts, and take it further to support your own goals.
Your Instructor:
Luke has extensive experience as a security researcher and intelligence analyst, and has worked in cybersecurity for almost a decade. He holds a CISSP certification. His work on cyber security risks, investigations, and threat intelligence help inform his understanding of contemporary network security.