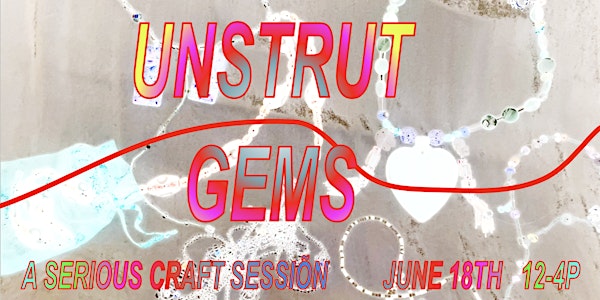 Tickets for this Sunday, June 18 · 12 – 4pm EDT event are on EventBrite
UNSTRUT GEMS invites you to make one-of-a-kind jewelries in a gathering of the jewels. This 4 hour make-along is about being together, giggling and crafting around the wooden table at NYC Resistor. Class begins with a tour of materials – there are beads big and small, vintage earrings/necklaces, shells, found objects, a tangle of crucifixes, and other rarities…
Attendees are encouraged to make one thing or ten, for themselves and for friends. Bring your love and attention. Stela, your host, is going to be your guide, and each guest at the table will inspire and contribute to our afternoon of precious handicraft. Hands will be busy and laughter flowing.
By the end of class, these gems will be ready… to STRUT out into the summer evening.
Your host: Stela Xhiku is a found artist, ITP '23 grad, and jewelry enthusiast.
This will be a masks optional event.