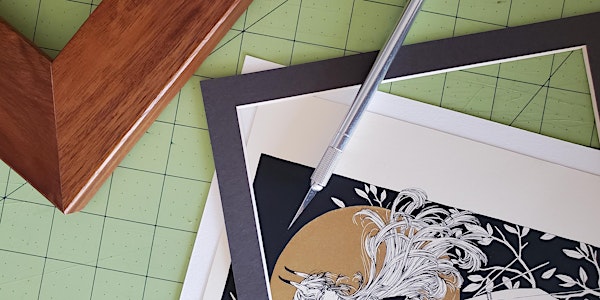 Tickets on EventBrite for this Sunday, June 4 · 1 – 3pm EDT event
Learn how to bevel cut mat board to give your photos and art that professional look!
Do you have an awkwardly sized photo or piece of art that doesn't fit in a standard frame? Or do you want to save $$ by matting and framing your art yourself instead of taking it to a frame shop? Well, this make-a-long is for you! Learn how to use a Logan Mat Cutter to cut a beveled window in mat board to make your art and photos look professional. Mat board and foam board backing will be provided (frames will not be provided).
Mat board provided will be 11×14 inches, so please bring one image that is around 8×10 inches. Mat cutter will be available to use after the class on our regular public nights.
This class will be lead by Resistor member, Ben K. Ben is an artist and a self taught diy-er who has framed hundreds of photos and pieces of art.
This will be a masks optional event.