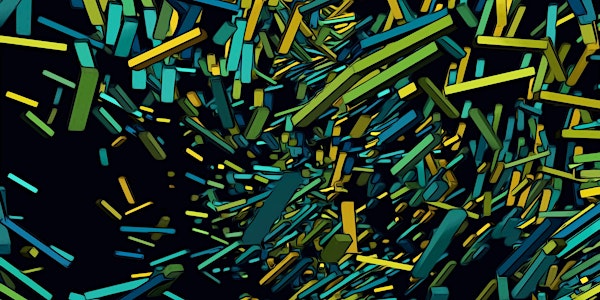 Tickets on EventBrite for this Sunday, May 14 · 3 – 6pm EDT class
TouchDesigner is a real time generative graphics application that can be used for anything from generating graphics using dynamic noise data in real-time to audio-responsive 3D geometry. We'll go through multiple examples of how to start creating beautiful generative content in TouchDesigner. Interactive, immersive, generative media is the reason you're investing in learning TouchDesigner, and this class helps you get started creating it right away!
In the class we will discuss the fundamentals of the TouchDesigner. If you have never used a node-based programming environment before, this class is for you. I walk you through the basics of TouchDesigner logic and workflows, explaining exactly what nodes and wires are and how they work. This includes a walk through of the basic settings and preferences you can leverage in TouchDesigner that set you up for success and make your life easier.
We will learn about all six of the operator families used by TouchDesigner, and how they integrate with the TouchDesigner workflow. I'll walk you through an example project for each of them.
Instructor :Bio
Woody Poulard (aka GRNCH) is a Brooklyn-based artist/musician whose work focuses on generative audio-reactive visual installations and performances. He uses creative coding applications like TouchDesigner to generate real-time visuals, Blender for 3D design, and Ableton for music production. Trained in both audio and mechanical engineering, Woody also makes physical sculptures using digital fabrication techniques like 3D printing, laser cutting, and CNC routing. GRNCH's visuals use elements of abstract, futuristic, and hypnotic scenery, often paired with his signature sound: dark, cinematic, suspenseful techno and broken beat.