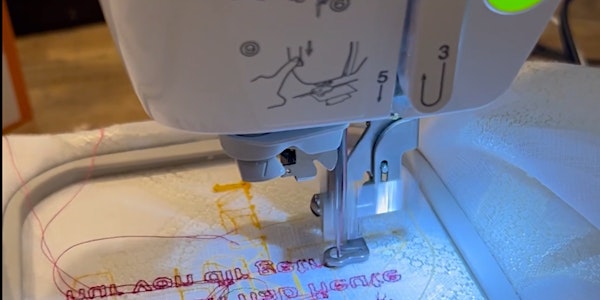 Tickets on EventBrite for this Saturday, May 13 · 1 – 5pm EDT class
Are you interested in learning how to use an embroidery machine? Join us at NYC Resistor and discover how to turn your design ideas into personalized embroidered textiles! In just the first half hour, we'll show you how to transform your concept into a digital file that can be read by the machine. With over 100 thread colors to choose from, you can pick your favorite shades and let the machine do the rest. By the end of the session, you'll have your very own custom embroidered t-shirt, pants, or any textile you desire. Don't miss out on this exciting opportunity to unleash your creativity with embroidery!
Requirements:
Bring your laptop, install Inkscape.
Bring design ideas, the logo should be small.
Bring your own textiles (no caps or hats)
This class will be taught by Karen, and the embroidery machine will be available for future use at NYC Resistor's Monday and Thursday Craft Nights.
N95 masks required for this workshop.