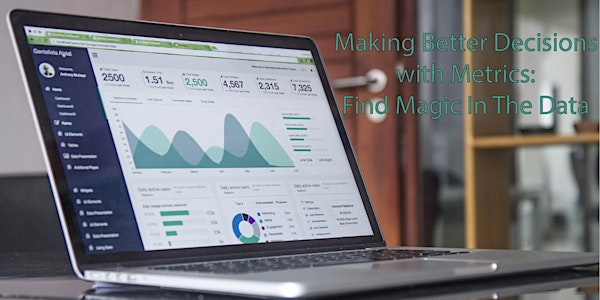 Tickets on EventBrite for this Wednesday, May 31 · 7 – 8:30pm EDT class
Good metrics are hard to find. Even harder – making metrics that people use to make decisions. ?Sure, we've heard about it before – but how do we go about it to make better decisions that don't:
?Take forever – people want us to make decisions within a time frame.
?Use the wrong data – the data has to be the right kind of the right circumstance from places you trust
?Engage with logical fallacies – We must avoid bias to be more confident in the future.
The biggest problem with most numbers is two fold – one they seem abstract to people leveraging them, even if they are researched, and two they simply don't know what to do with them. Making better decisions with metrics is a talk that helps someone transform the numbers they have into something useable for the people who need them.
The instructor:
Adam Thomas – Technologist, product expert, consultant, speaker, writer, strategist
What can we learn by following our curiosity, embracing the unknown, and creating amidst chaos?
This is the question that propels Adam Thomas's career as a technologist, product expert, and all-around thinker and creator. His answer so far? We can learn that our potential is limitless and we have an amazing array of options for living, working, and playing better.
Seizing every opportunity to dive deep into these topics and more, Adam regularly holds his signature workshop on product strategy, management, and leadership, publishes his newsletter on all things tech- and product-related, and is frequently booked as a speaker on podcasts, conferences, and other forums dedicated to bright ideas and big possibilities.
Situating the world of products within the contexts of culture and behavioral psychology, Adam breaks down technical subject matter into easy-to-grasp concepts, illuminating the insights that tech leaders, product developers, and brands can use to do more and do better when it comes to their product decisions.