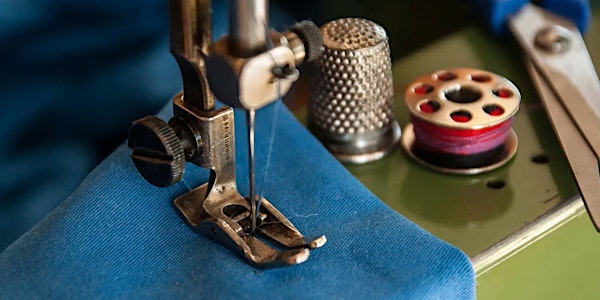 Tickets available on EventBrite for this Wednesday, April 19 · 7 – 10pm EDT class
Curious about sewing? This introductory class covers all the essentials you'll need to start making your own projects. Bring at least 1 t-shirt, and we'll make it into a backpack. If you bring a second t-shirt (the larger the better! 2xl is ideal!) and we'll turn it into a laptop case – if you don't have a second, larger, t-shirt, we'll find some fabric scraps in the space for you to work on.
In this class, we'll cover:
Getting set up for sewing: how to thread your machine, change a needle, and wind a bobbin
Basic stitches: straight stitch, back stitch and zig zag.
The inside out logic of planning your sewing.
All the sewing tools available to the public for free during Open Nights at the Resistor hackerspace
Want to do more sewing? After taking this class, you're welcome to join us for Craft Nights on Monday and Thursday evenings, when you can use our sewing machines free of charge.
No previous experience or supplies necessary except 1 or 2 t-shirts.
Sewing machines for use during class will be provided. All other materials are included in the class fee and are yours to keep. If you have your own sewing machine, feel free to bring it.
Would you like to attend this class, but the cost is too high for you? Send us an email and we'll see what we can do!
This class will be taught by NYC Resistor member Susanne Vejdemo.