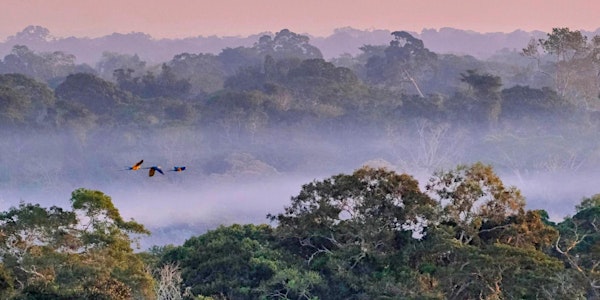 Get tickets for this online/pay-what-you-wish talk on Wednesday, April 12 · 7pm EDT
Come see what it is like to do disease surveillance and study biodiversity through the lens of genomics. Take a tour to understand what it is like to work with big cats, primates, birds, bats, frogs, snakes and many other kinds of animals. See a first hand account illustrating the habitat loss endangering these ecosystems as well as the dangers scientists put themselves in when doing this important work.
Blacki Migliozzi is an amateur biologist who has learned to do biology through DY makerspaces like Biotech Without Borders and Genspace. In the past he has competed multiple times and won several of the top prizes at the International Genetically Engineered Machines competition. More recently he has spent several field seasons doing genomics work in the jungles of Central and South America.
This event will be online via Zoom, and tickets will be Pay-What-You-Wish.
The suggested price for this talk is $15. Refunds up to 24 hours before the event. Event page with Zoom link will become available 1 hour before the event begins. No recording will be made of this event; live viewing only.