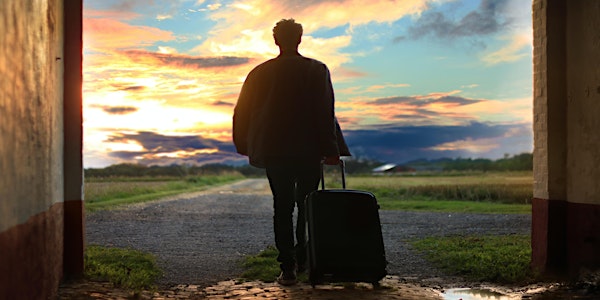 Tickets for this online/pay-what-you-wish talk are on EventBrite
Everyone's dreamed at one time or another about escaping their life and just setting off into the unknown. What if you actually did it? What could you expect to see or do? What challenges might you face?
In 2018, bored with being stuck in one place, Chris gave up their apartment in New York City and began traveling the world. They haven't stopped since. This talk will delve into the realities of being a digital nomad from the United States in the 21st century. Chris will discuss how they got started traveling, the practicalities of embarking on this kind of lifestyle, and how such an aggressive travel schedule invariably changes your perspective on the world.
Bio: Chris is a computer programmer who left the United States in 2018 and has been traveling the world ever since. Since 2018, even with a year in Ireland during COVID, they've visited over 52 countries and 240 cities. They're currently working full time as a engineer and consultant while wandering the globe, and they've amassed a wealth of information about what it's like to hop from country to country at the present time.
This event will be online via Zoom, and tickets will be Pay-What-You-Wish.
The suggested price for this talk is $15. Refunds up to 24 hours before the event. Event page with Zoom link will become available 1 hour before the event begins. Recording will be available to ticket holders for a minimum of 30 days after the event.