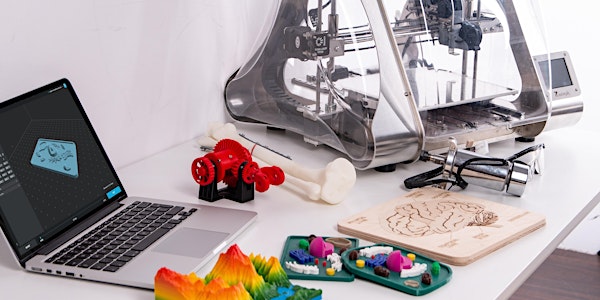 Tickets available for this Sun, January 15, 2023 and Sun, January 22, 2023, class on EventBrite
This is part 1 of a 2-part class for 3D newcomers who want to learn the basics of creating 3D models and printing them. Your instructor will take you through key concepts of 3D printing, demo the technology on our printers, and lead the class through the design process of creating a model and preparing it to print. We'll talk about creating functional objects, creative objects, available materials, print reliability, and compare various printer models and features.
The first class session is focused on design tools and will take place online via Zoom. The second session will be in-person at Resistor and will focus on preparing your model to print, and printing with plastic on a FDM (fused deposition modeling) printer. The ticket price covers both sessions. You will be sent a code and link to sign up for a free ticket to the 2nd session which is being held Jan 22, 1-2:30pm at NYC Resistor (87 Third Avenue Fourth Floor Brooklyn, NY 11217).
This class is being taught by NYC Resistor member AJ McGuire. AJ is an artist, maker, and teacher who has taught technology topics to adults, teens, and children in libraries, schools, hackerspaces, and elsewhere.