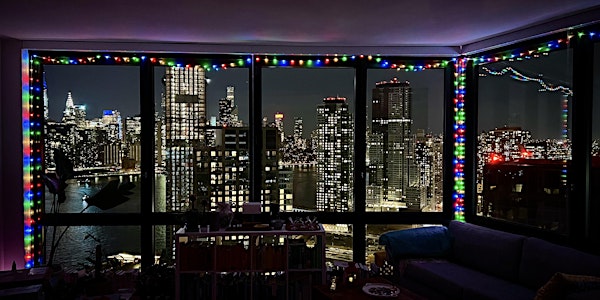 Tickets for this Dec 18 3:00 PM – 5:00 PM ET class are on EventBrite
Is it really the holiday season without a lot of gaudy fairy lights?
In this workshop, you will build your own smart fairy lights with 100 multicolor LEDs. You will learn how to use an ESP32 microcontroller module as the brains of the system, and will connect a microphone to it to make your lights react to music. You will install the WLED firmware onto the microcontroller, configure it, and control it with your phone, computer, or smart home system. 10 seats are available, and we will end with a concert with all the fairy lights and the hackerspace's lights synchronized.
No previous experience in programming or electronics is necessary. Knowing how to solder will help, but if you've never done it before, you will learn how. The class fee includes all electronics and materials. Please bring your own laptop and a micro-usb cable.
This class will be taught by NYC Resistor member, Guillaume.