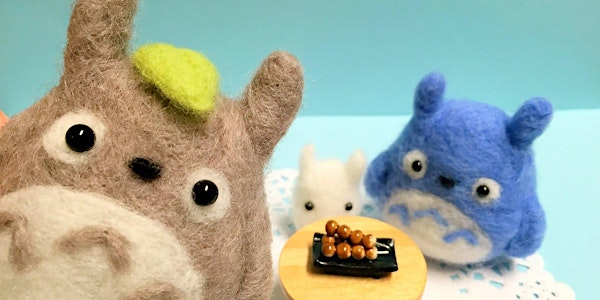 Tickets on EventBrite for this Dec 2 6:30 – 9:30PM Class
This is not your typical craft class.  Make-Along is a self-guided craft workshop where participants learn new skills, explore new materials and make great things!
Decembers's Topic:  Wool Felting!
Fun with stabby-stabby! Have a stressful day. Have we got the craft for you! Wool can become anything you can imagine with felting! We'll have some patterns on hand, as well as a lot of colors of wool and accesories like glass eyes to create your own designs. Completely new to needle felting? No problem, we'll teach you how to get started and lend you all the tools and materials.
Go home with your own new felting needle and some wool to keep practicing!
Are you a beginner?  We'll provide materials including wool, needles, felting pads, don't stab your finger safety gloves, plus a few simple patterns you can take home.
Are you a master?  Show off your skills and inspire others!  Bring a project, use our materials and hang out in a great space while doing what you love.
(image from this great tutorial from Ocha Drop)
This class will be taught by NYC Resistor member Susanne. As with all NYC Resistor events, this class is 18+ and governed by our Code of Conduct. The Code of Conduct, as well as accessibility information, can be found at www.nycresistor.com/participate/.