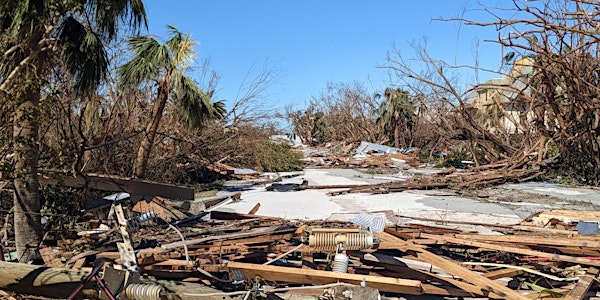 Pay-what-you-wish tickets for this Nov 30 8pm talk are on EventBrite
When we talk about using technology for social good, there are a lot of high-level ideas that usually come to mind. Building an app to provide community resources, large-scale floating recycling centers, applying machine vision to track refugee movements- these all sound great on paper and on grant applications, but are they practical on the ground in humanitarian crises?
We're going to talk about disaster response and technology, what using tech on the ground in these situations looks like, and how we can maximize "good." With stories from hurricane response, protests, and Ukraine- the best lessons come from prior work, and Laurel is going to share her wisdom.
Laurel is an engineer with a penchant for collecting and solving weird and wonderful problems. She's traveled all over the globe training people in how to use tech to be McGuyvers, helping with disaster response both domestically and internationally, and is an offshore sailor and occasional shipwright.
This event will be online via Zoom, and tickets will be Pay-What-You-Wish.
The suggested price for this talk is $15. Refunds up to 24 hours before the event. Event page with Zoom link will become available 1 hour before the event begins. Recording will be available to ticket holders for a minimum of 30 days after the event.
As with all NYC Resistor events, this one is governed by our Code of Conduct. The Code of Conduct can be found at www.nycresistor.com/participate/.