Learn to use the command line to control computers from desktops to microcomputers to the cloud in this no-experience-necessary intro class!
Tickets available on EventBrite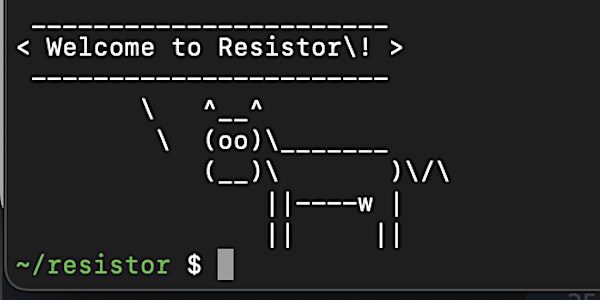 Would you like to learn how to control a wide variety of computers, from your own laptop to tiny computers like the Raspberry Pi to huge deployments in the cloud? Are you interested in analyzing large volumes of text data, like corpus analysis in the digital humanities, or automating computing pipelines in the natural and social sciences, all with a tool that costs nothing and you probably already have? The command line is an indispensable tool for everyone who wants to learn how to do creative, powerful computing, from digital artists to citizen scientists to at-home hardware hackers.
This class is intended for people with no command line experience – we will start from the very beginning, and take a guided, hands on tour of the basics of command line usage. You'll go home understanding when the command line is the right tool for the job, how it works, an a bit of experience piloting it through basic tasks.
This class will be taught by Resistor member Bill!