Catch Sophi Kravitz's work KITTY in the air at Friday's Interactive Show!
KITTY floats!

KITTY can be steered through hoops for points!

The concept is a 4 player indoor blimp obstacle course, and the story is one of sacrifice, shape changing, and revenge. The blimps are named Poppy, Shrinky, Donna, and LaFloaty. These blimps live on Proper Popper, a fictional planet, and are on a mission… to stay alive as long as possible, to beat out the other blimps for points, and to not get popped. Purring is included for maximum extra.
Sophi is an art-engineer living and working in the Hudson Valley, NY. A common theme in her work is surreal play. KITTY will be playtested for the first time ever at SOLAR PUNK. More info on Hackaday.io.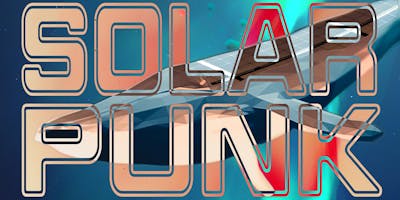 The 10th Annual Interactive Show: SOLAR PUNK
NYC Resistor's Interactive Show returns for its 10th iteration. Our annual party and fundraiser invites hackers from around the region to show off their cool interactive projects with free beats and beers provided. Tickets $15 in advance, $20 at the door.
This year's theme is SOLAR PUNK. Just what is Solarpunk? It's a genre, it's a movement, it's an imagining of a brighter, greener, future where both technology and society are more humane. Check out TVtropes and solarpunks.net for a more detailed dive into what Solarpunk could mean. More projects to be announced soon. Keep checking the Resistor Blog and follow us on Instagram for previews!